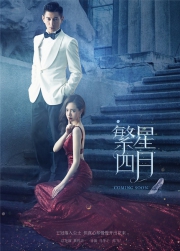 April Star
Drama |
Chine | 2 commentaires
Also known as : 繁星四月 (Fánxīng Sì Yuè) / Shining StarsIn The Night / My Ruby My Blood / Women In The Sun / Fan Xing Si Yue
Genre : Romance, Drame
Aired : 18 Avril 2017 au 10 Mai 2017
Number of episodes : 42
Average duration : 45 minutes per episode.
Cast : Nicky Wu, Ivelyn Li, Stephy Qi, Chloe Zhao, Yue Yao Li, Ren Ming, Tang Zhen, Zuo Hang, Wu Yu Jue, Sean Li (1991), Sheren Tang, Fei Wang, Sunny Ng Wah-Sun, Wang Ting Wen Plus...
Synopsis : Currently not available.
More details
Relations

Notes

Il s'agit d'un remake du drama coreen "Women Of The Sun".
Teams fansub
Fans
Voir les 4 fans