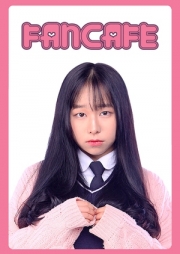 Fancafe
Drama |

Corée du sud | Aucun commentaire
Genre : Comédie, Romance
Aired : Non communiquée.
Number of episodes : 7
Average duration : 10 minutes per episode.
Synopsis : When a fangirl meets a barista who looks exactly like her favorite celebrity, she begins working at the cafe to try & get close to him–but is her bias's doppelganger really the love for her, or could it be the guy she least expected?